Chapel of the Sacred Heart, Roehampton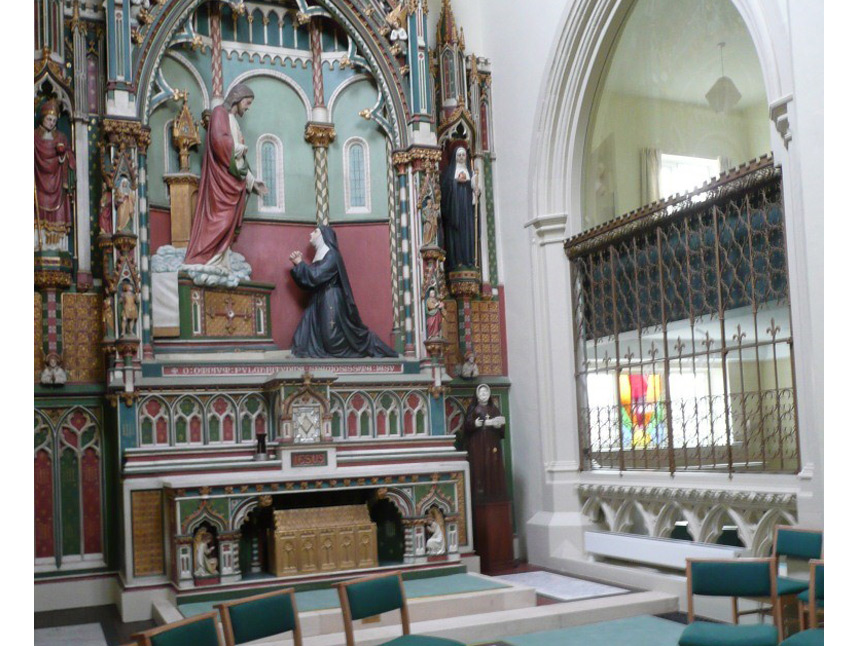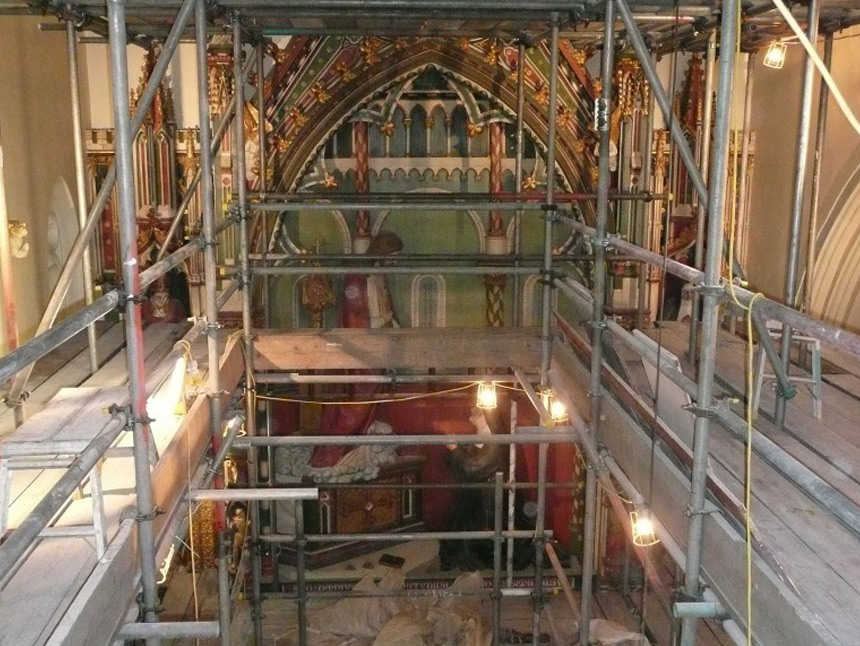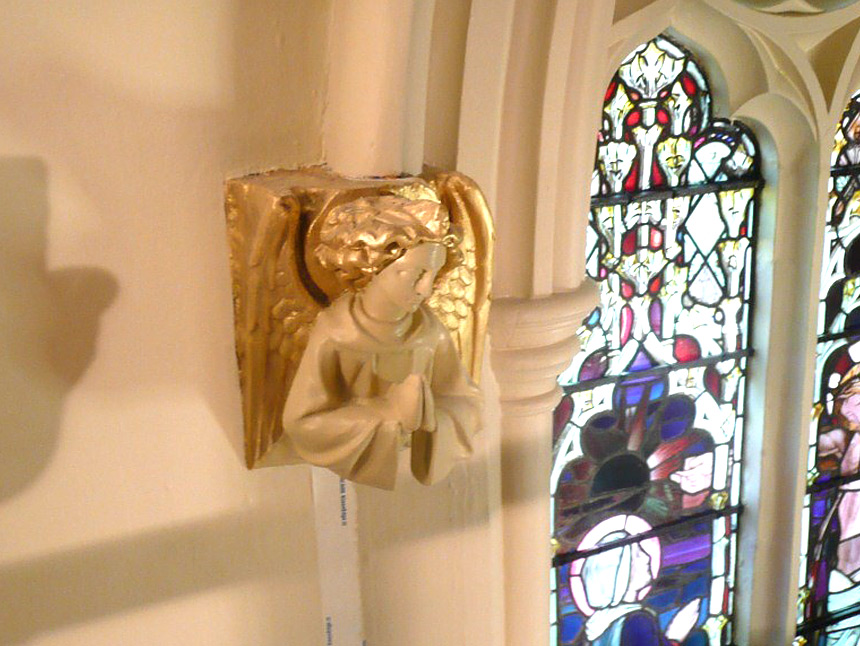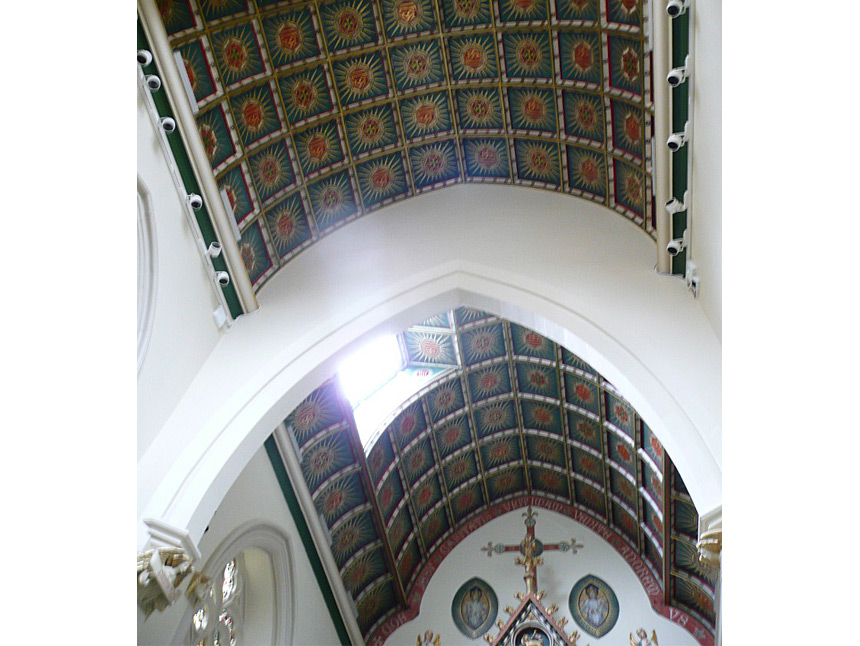 The Chapel, Listed Grade I in London, is the only remaining part of the Convent that was not destroyed during an air-raid in 1940. Built with the main Chapel that was on the South in 1853, it is the private Chapel of The Pope when in London.
The fall of debris during one of His visits prompted an urgent restoration of the fabric and the highly ornate interior decorative scheme.