Deepdene Gardens, Embattled Tower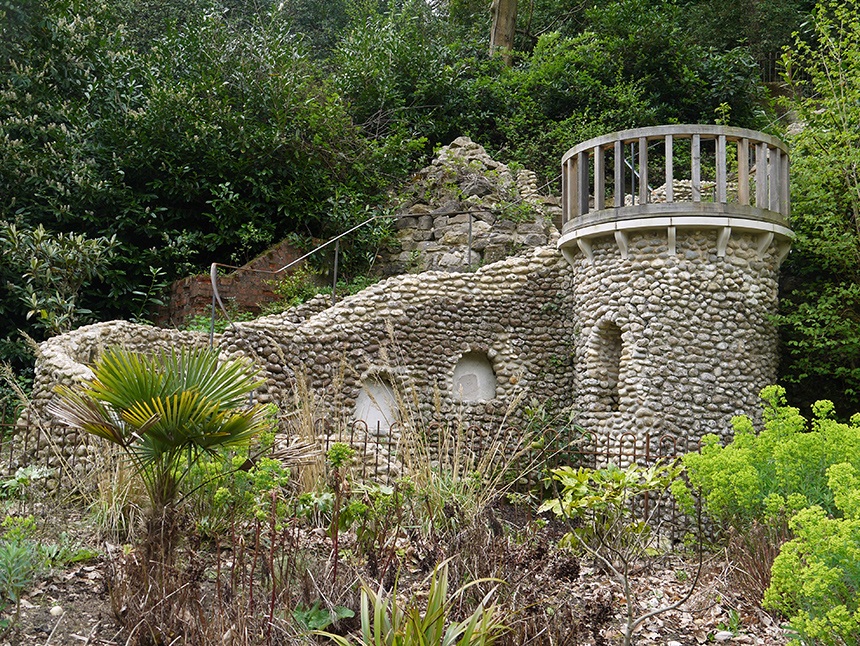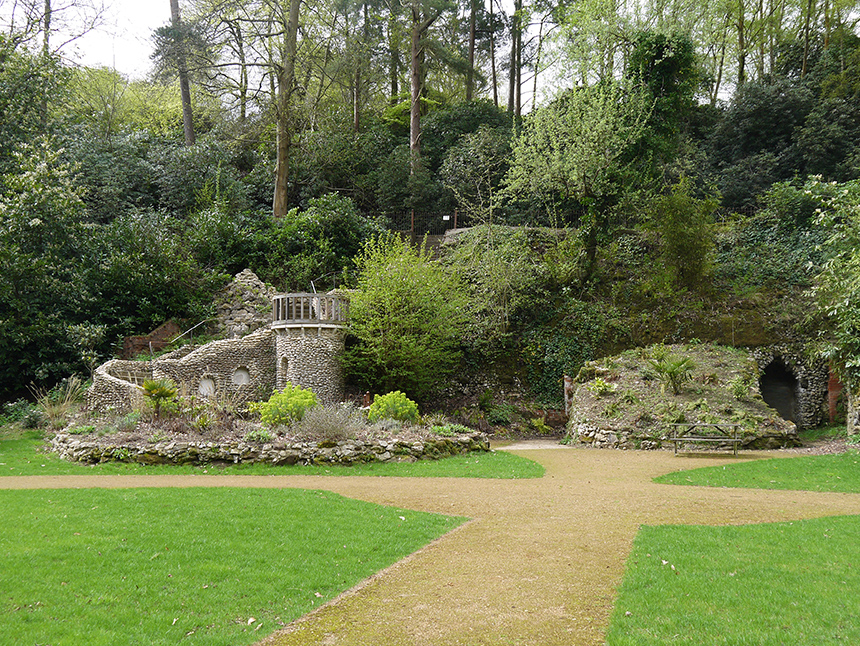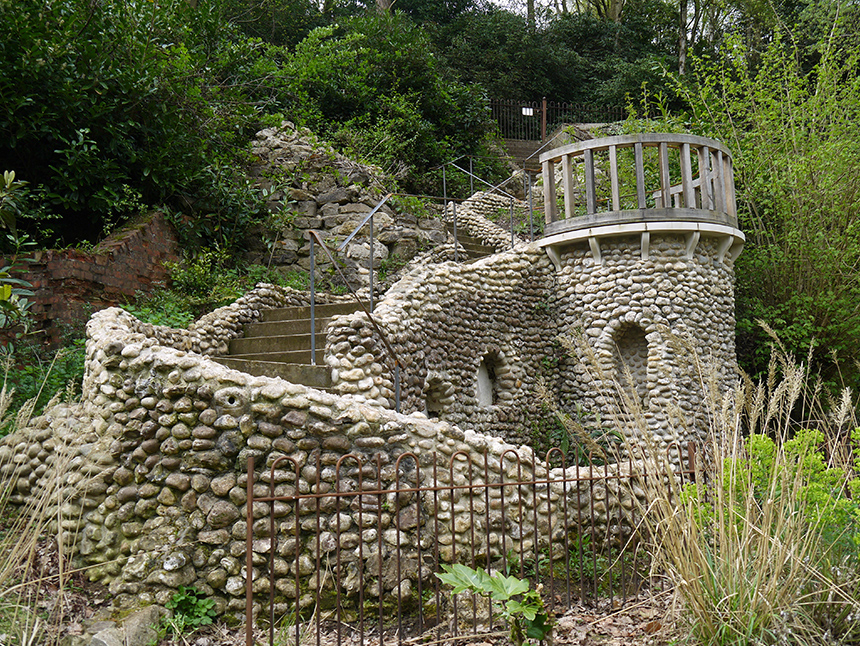 Located within one of the nation's great country estates, Deepdene in Surrey, which dates back to the mid-17th Century Listed Grade II, is the Embattled Tower. Built in 1825 by Thomas Hope as an addition to the gardens, it is located by the entrance to a series of caves which once housed Charles Howard's laboratory.
As part of a wider regeneration project of the Deepdene Heritage Trail, with funding from the Heritage Lottery Fund, the Tower has been reinstated and repaired to its original state in collaboration with the client, using historic photographs to reconstruct the steps and repair damages caused during and since WW2.