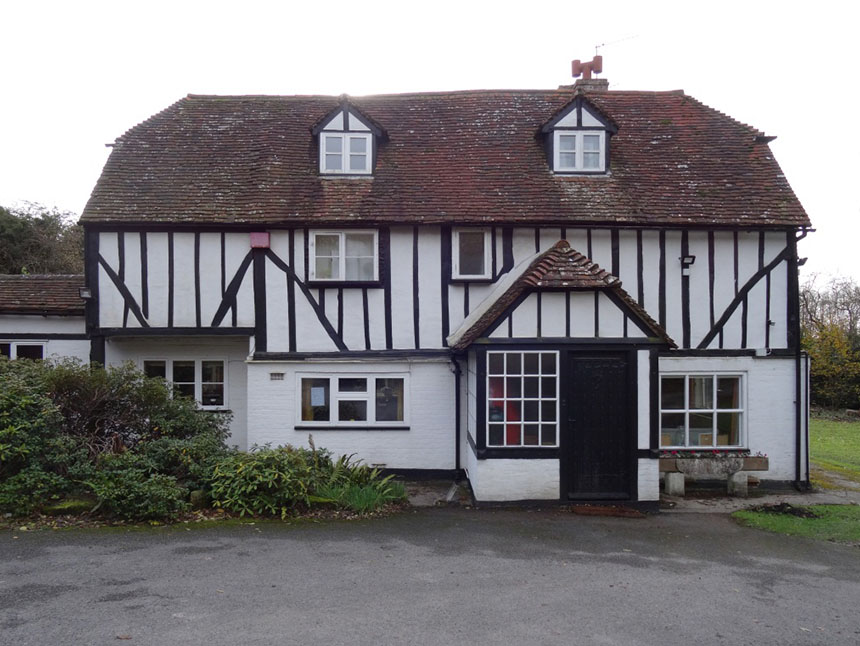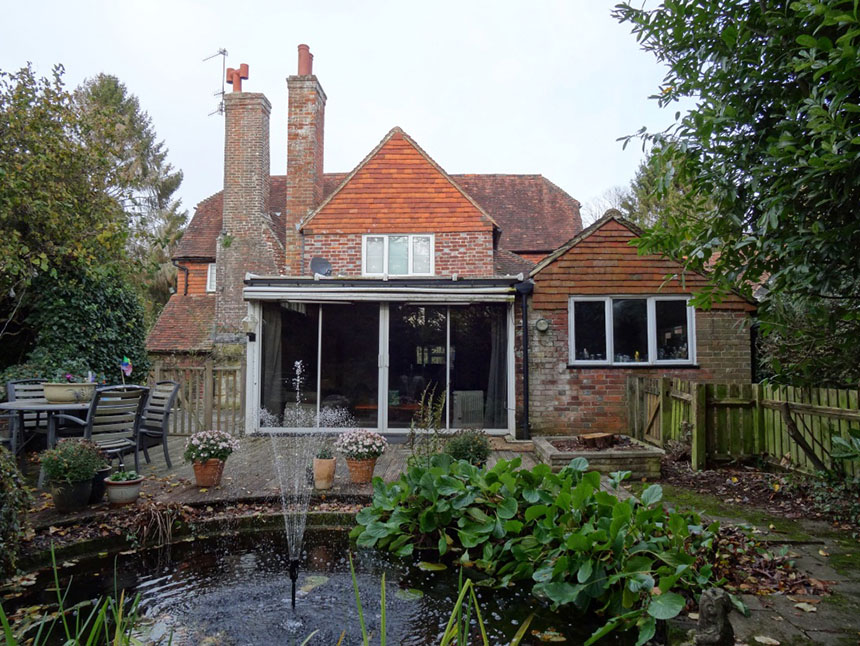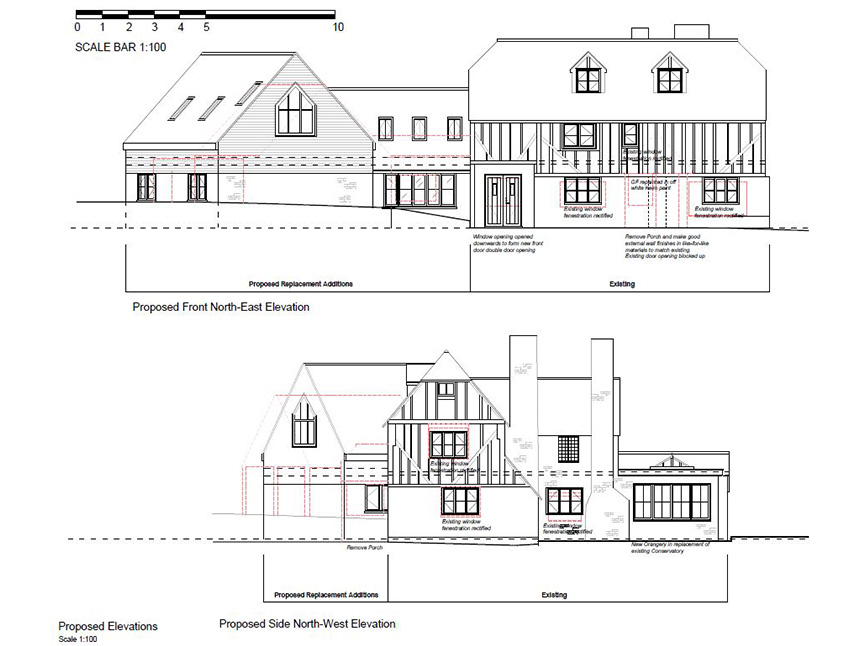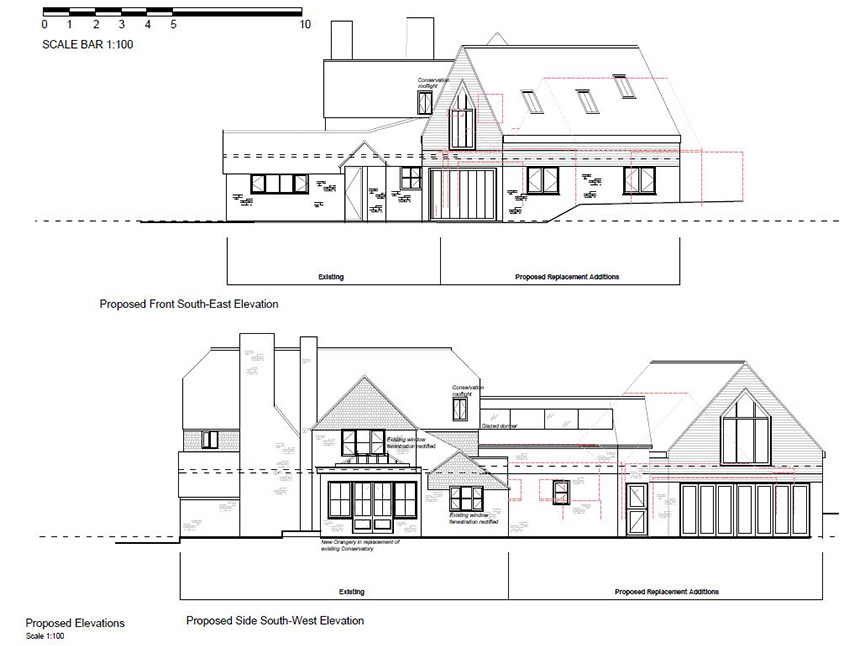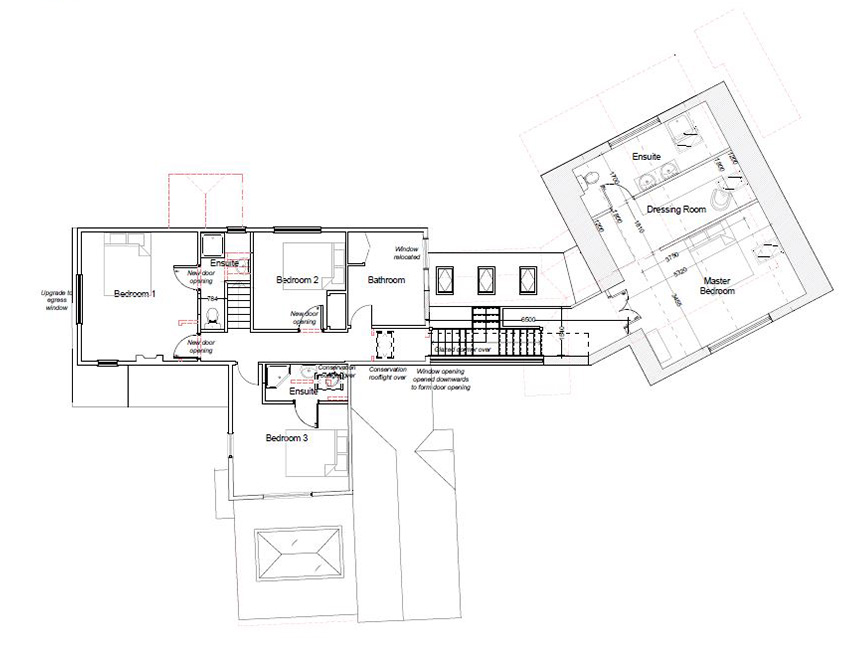 Fairthorne House is located within the High Weald Area of Outstanding Natural Beauty and the Metropolitan Green Belt. The property is included in the Statutory List, Listed Grade II and the original dwelling is believed to date back to C17th internally with later alterations and extensions.
A Pre-Application Advice submission was prepared and subsequently Planning and Listed Building Consent was achieved for substantial renovations and alterations to the property which include;
the removal of many of the inappropriate modern interventions to the property including the C20th front porch, dismantlement of the existing C20th single storey 'link' extension and double garage. And replacement with new circulation and large two storey barn extension. Alterations also include replacement of the existing Conservatory with an Orangery utilising the existing footprint.