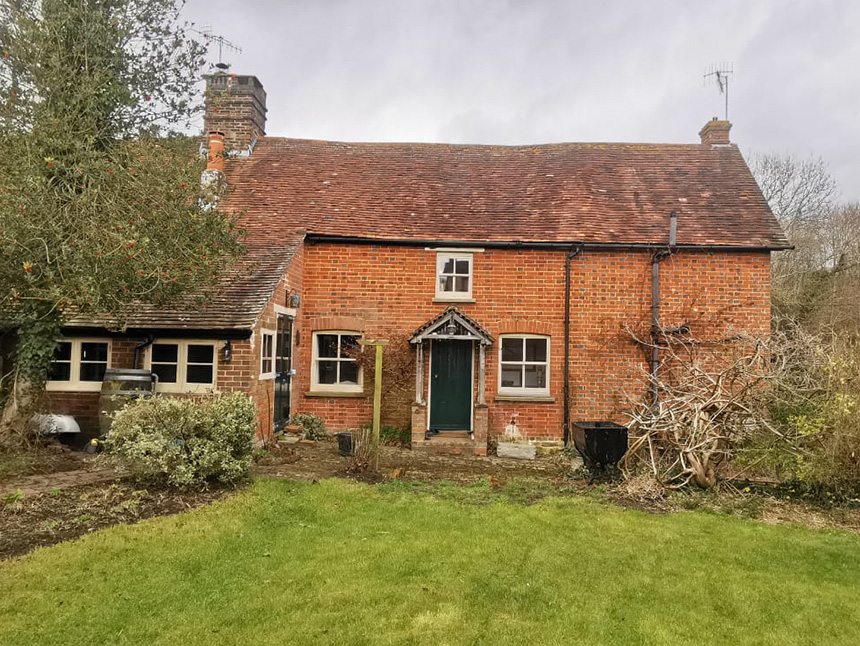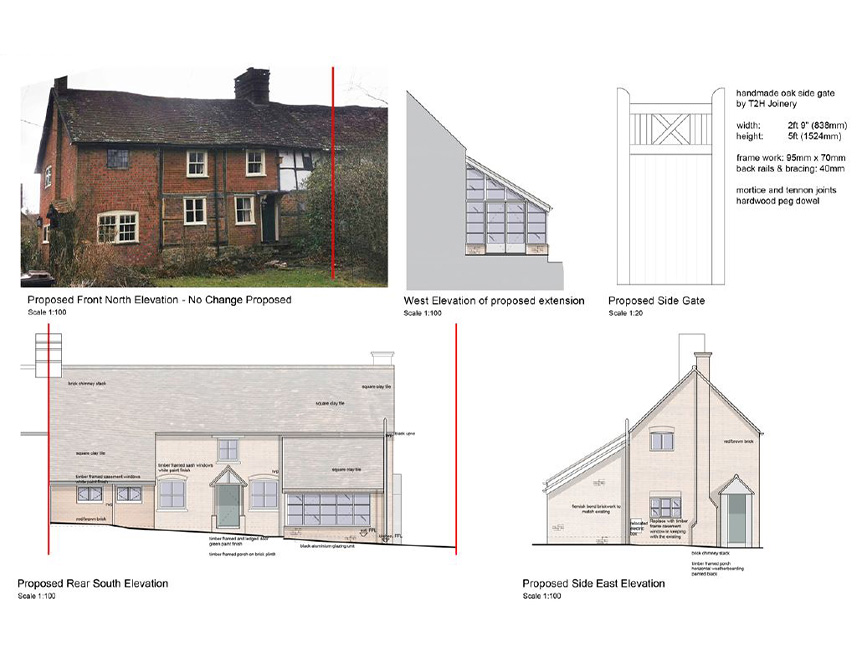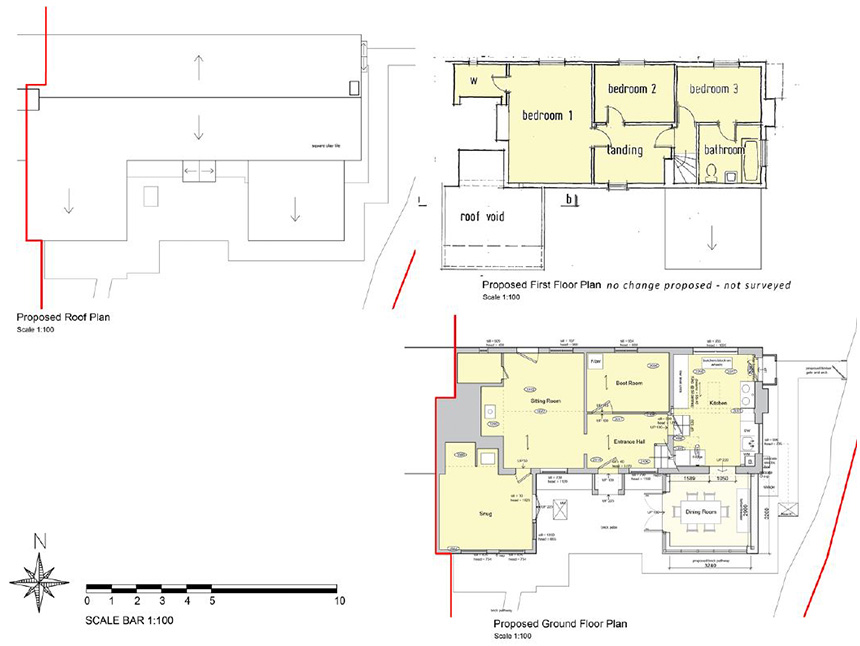 Kingsland Farmhouse is a semi-detached cottage which dates back to C17th with many C19th alterations and additions. It is located on the outer edge of a Surrey village. The property is included in a joint listing with the adjoining cottage, Listed Grade II.
The solution comprises construction of the proposed extension 'kissing' the C19th eastern bay of the cottage with access provided through a new opening through the southern wall of the kitchen. The additions provide a much-needed space for creating a dining room for the home, which avoids intervention to the existing property.
The proposed addition uses the existing architectural vocabulary of a mono-pitched roof reflecting the form of the existing snug also to the rear of the property on the opposite side of the original cottage. The materiality proposed, red and blue brickwork laid in Flemish bond and plain clay roof tiles, are in keeping with those used to the existing property remaining sympathetic to the original cottage.
The extension creates an open family dining room which benefits from views and access out to the rear garden. RNA achieved Planning and Listed building Consent for the proposal and are now progressing the project into RIBA Work Stage 4 constructional detail works package.