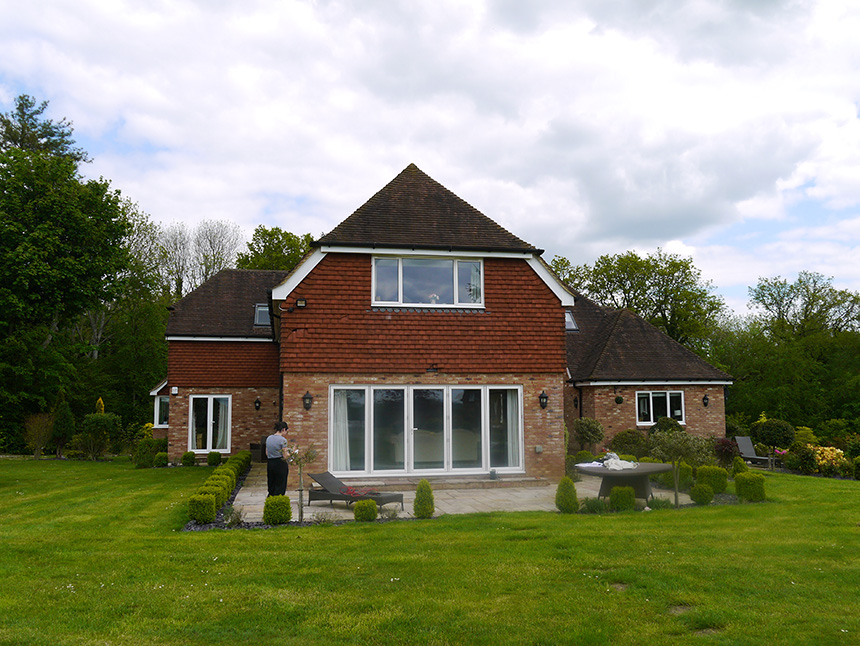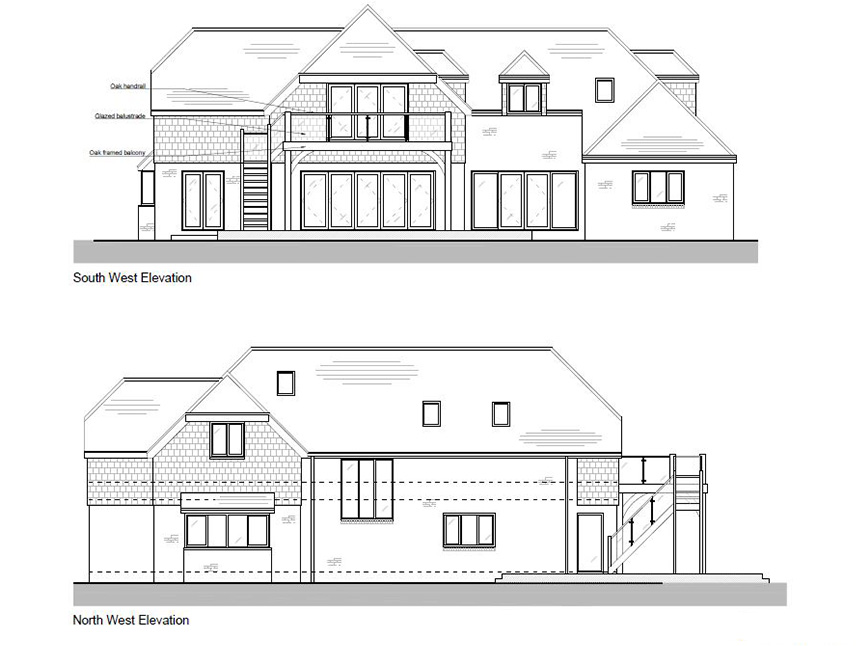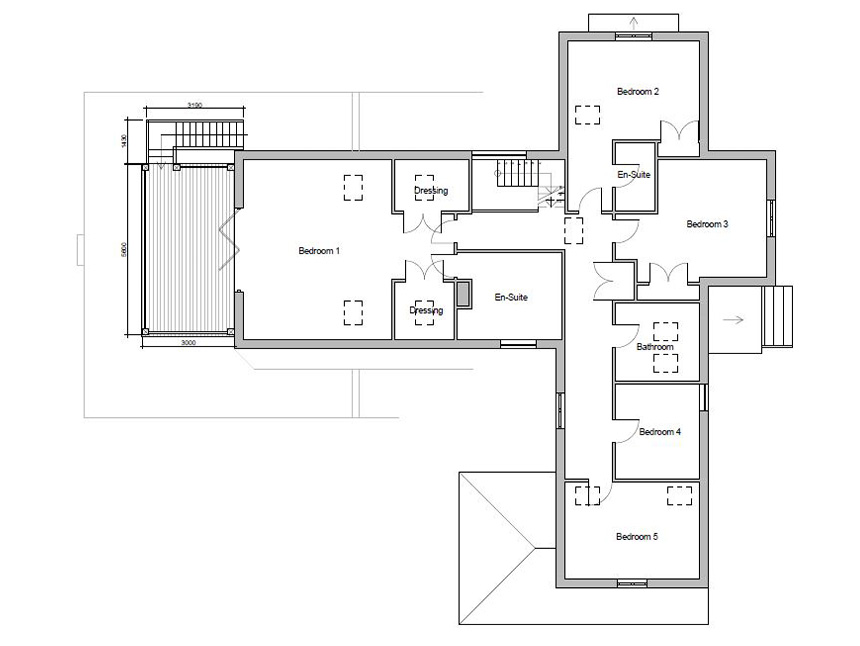 The Oaks is a C21st detached property located centrally in a large private garden in Surrey with stunning countryside views. The form of the property is designed based around the concept of a farmstead with differing height hipped and half hipped roof pitches, running on both north-south and east-west axis, with dormer windows.
The proposal is to take advantage of the stunning views from the property by creating an oak framed balcony to the rear elevation of the property looking out over the fields and woodland.
RNA achieved Planning Consent for the alterations in 2021, prepared the RIBA Work Stage 4 construction package. The project has recently commenced RIBA Work Stage 5 on site and RNA are providing consultation for the Contract Administrator.